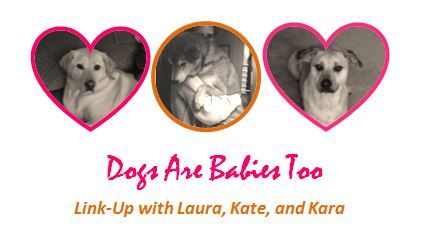 This is a link up to shamelessly admit to babying and spoiling your fur babies.
Maverick and Asher came to us after years of me pining after the Italian Greyhound breed.
I prayed and prayed for the right time/breeder/price/litter.
After being married for a year, Jake and I found a breeder in Ohio who was really awesome and kept us updated through the whole process.
We brought Maverick home in October 2010. He was a little guy and always tired. We didn't know at the time that he was sick.
December of 2010 was a rough month.
It was a really hard Christmas Eve for us, deciding that putting him down would be best for him.
Our breeder was as broken hearted as we were, considering Maverick was only 4 months old, and gifted us with first pick from the litter that was due that next month.
Enter Asher.
He's our jewel.
The nature of the Italian Greyhound breed is lap dog extraordinaire.
I'm talking pillows, blankets, sleeping in our bed and being spoiled by everyone.
We buy premium pet food (Taste of the Wild, for the Zeke and Ash.) And Asher even gets a little canned food in order to keep up with his high metabolism.
He gets organic treats.
He is about 85% house trained. At night, because he sleeps in bed with us, he is allowed to use a potty pad just in case.
He has, and wears pajamas.
His harness was kinda expensive due to it being a hiking harness that helps prevent him from slipping out while on walks... (He has never even tried to slip his harness.)
He gets breakfast promptly at 5:30am, right when my alarm goes off... Then he is escorted back into bed and placed under the covers before I hop in the shower.
Both of his kennels (plastic crate downstairs and open wired crate upstairs) have at least 2 fluffy blankets in them.

Did I mention that when he broke his leg, his surgery was over $2000 and I took a whole week off to be with him.
What about how during that time Jake and I took our spare room's futon mattress and put it in our bedroom, on the floor, so that Asher could still sleep with us.
We are crazy.
I know.
Crazy in love!